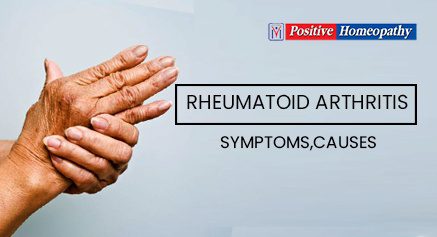 Both human epidemiological and animal experimental studies support the hypothesis that relative undernutrition in the fetus results in significant and relatively permanent changes in important physiological systems . Perinatal programming indicates that sensitive or critical periods of development may have lifelong effects and influence the development of chronic diseases later in life . The role and effect of biological, behavioral, and environmental influences change as children grow. For example, a pharmacological agent like thalidomide is highly toxic within a narrow window during pregnancy but not afterward, an attachment to a caring adult is especially critical during infancy, and peer influences appear to grow steadily from toddlerhood through adolescence.
Emotions are fundamental for human attachments, social interactions, and self-satisfaction. Therefore, the extent to which infants evoke sympathetic and empathetic emotions in others and eventually develop these emotional expressions themselves greatly influences their subsequent health. The complex interplay of genetics, parenting, and societal reactions illustrates just how precarious the early years are and how central infant behavior is for subsequent health .
This chapter provides a summary of published literature and a framework for understanding those influences. Determinants of health are a range of factors that influence the health status of individuals or populations. At every stage of life, health is determined by complex interactions between social and economic factors, the physical environment and individual behaviour. It is the interrelationships among these factors that determine individual and population health.
The range of needed inputs is broad and includes material resources, time, interpersonal connections, and institutions that parents and communities may use to promote children's development . Culturally, differing beliefs about normative development, appropriate parenting roles, and gender roles are important influences on the family (García Coll and Pachter, 2002) (see Box 3-3). Although exposures of the ovum or the sperm prior to conception may have profound health effects on a child, including development of an abnormal fetus,1 in this section we focus on prenatal influences. Exposures of the mother during pregnancy can come from many sources; common sources include maternal occupation, substance use, diet and water consumption, and paraoccupation . The strongest workplace exposure associations are lead, mercury, organic solvents, ethylene oxide, and ionizing radiation and poor reproductive outcome, including birth defects (Agency for Toxic Substance and Disease Registry, 1993; Schardein, 2000).
The hallmark of childhood is the constant exposure to new developmental challenges. As children acquire new physical and cognitive skills and experiences, their behaviors change. They explore, practice, and experiment and as a result they change and are changed. The resulting behaviors are both manifestations of their health and have significant implications for it.
Poverty in the United States is disproportionately concentrated among children (U.S. Census Bureau, 2002). The health and development of poor children are compromised relative to U.S. children living in higher income families (Brooks-Gunn and Duncan, 1997). Mortality from infectious diseases is 2.5 times more common and accidental deaths are twice as common among U.S. children in the poorest than among the richest 10 percent of the population. Families are fundamental to children's well-being and have a profound direct and indirect influence on the challenges they encounter and the resources available for their needs.
Easy Systems For Health News – Where To Go
Although vehicle engines have become far cleaner in recent decades, the sheer quantity of vehicle miles releases large amounts of carbon monoxide, carbon dioxide, particulate matter, nitrogen oxides, and hydrocarbons into the air.
The greater the difference in the sharing cbd for sale between identical twins and non-identical twins, the greater the role played by heredity.
If they do, it suggests that heredity plays a role in the development of that trait.
epidemic theories, based primarily on the power of peer influences to spread problem behavior.
Complicating this point, however, is the fact that certain behaviors and emotions can serve both as health influences and outcomes. Determining when a behavior is an influence rather than a health outcome can be difficult, because children's current behaviors can affect both future behaviors and subsequent health outcomes. Regardless of the classification and especially due to the inability to distinguish behaviors as health influences or outcomes, data on children's health behavior are an important component of a system that seeks to track child health and health behaviors. In sum, all these psychological factors, whether a child's perceptions of peer norms, self-efficacy beliefs, attitudes about health and health care, or level of motivation to pursue specific health care behaviors, contribute to health-related choices and behaviors. With increasing age, children's behaviors, such as substance use, academic performance, violence, suicide, and auto accidents, constitute a major influence on future health.
Even within a childhood stage, health influences can act in very different ways because of the differing cultural interpretations that families attach to them. Children's health is determined by the interaction of a multitude of influences, reflecting complex processes. We divide these influences into biological, behavioral, and environmental even though our model of children's health views their effects as highly intertwined and difficult to isolate.
Insights Into Straightforward Programs In Health News
At each new exposure, the child may respond in a variety of ways that in turn unleash a variety of reactions in his or her caregiver and in others around him. In humans, the relationship between fetal growth, postnatal growth, and the risk of such diseases as hypertension, coronary heart disease, and non-insulin-dependent diabetes have been frequently studied (Bertram and Hanson, 2002; Barker, 1998).
Exploring Rudimentary Aspects Of Health Life
Cultural construction of health and disease may also affect compliance with certain treatments by both parents and children. Emotional development and the establishment of social relationships are among the greatest challenges of infancy and early childhood.